The first Tucson School Board was convened in 1867, consisting of Board members who were townsmen and did not make politics their only concern, but cared deeply about education. The three-board council was made up of a pieman, a dairyman, and a newspaperman, who met regularly in a legendary old adobe structure.
The first teacher in Tucson was named Augustus Brichta. Born in NY in 1821, he moved with his family to Havana where he was educated in a Jesuit college. He then graduated from the University of St. Lois, in Missouri. He went into business with his father, a saloon owner in Texas. He served as a clerk with the Arizona legislative committee. Because of his educational background, the three-member school committee asked that he would be the schoolteacher.
In 1871 the first public school came into being. (The exact location of the school has been in dispute for years, as several people have put the old adobe building in different locations around Tucson.) The population had grown to 3,224 and a school budget was very much needed. The board members went to the governor to procreate funds, and were promised that it would be brought before the next legislative committee meeting, (often held in a local saloon in Tucson,) this never happened. As hard as they fought for funding, the first school budget of $250.00 was passed in 1926. This is a far cry from the budget of today, which is $1.2 million dollars per year.
In 1867, only the children that were allowed to go to school were the white children of the town. As the town grew, each ethnic group had its own school. Today, Tucson has fully integrated all cultures into its teaching methods and has completely desegregated its school system to have what they call a Unified school system.
The first university in Arizona opened its doors in 1891. The total cost of construction for the University was 25,000 dollars and it took about 6 years to construct. The University was a huge disappointment to local businessmen as they had hoped it would bring in added revenue to Tucson, which it didn't.
In 1979, a group of parents and professional people created a group that implemented "The pilot Program," which was to offered disabled and handicapped children to get an education in the public school system. The program started out with a few members in Tucson, and has grown to hundreds of volunteers statewide, and continues to assist children from all backgrounds to get the education they deserve.
Currently, the Tucson School District serves over 60,000 students and employs nearly 8,000 teachers and support staff combined. The public school system has won regular awards for student excellence, teacher excellence, and staff excellence, making it one of the most prized school systems in the nation.
Tucson is also home to 13 colleges, technical institutions, and public and private universities, including the University of Arizona and Tucson and the Arizona Sun Technical Institute.
Business Results 1 - 20 of 225
Edge High School - Himmel Park
Middle Schools & High Schools
2555 E 1st St, Tucson, AZ 85716
Elementary Schools, Middle Schools & High Schools
6000 N Camino De La Tierra, Tucson, AZ 85741
International School For Peace
Elementary Schools, Preschools
4625 E River Rd, Tucson, AZ 85718
Catalina Foothills High School
Middle Schools & High Schools
4300 E Sunrise Dr, Tucson, AZ 85718
Middle Schools & High Schools
11155 N Oracle Rd, Oro Valley, AZ 85737
Traffic Schools
4806 E Camp Lowell Dr, Tucson, AZ 85712
Elementary Schools, Middle Schools & High Schools
47 E Pennington St, Tucson, AZ 85701
Middle Schools & High Schools
2400 N Country Club Rd, Tucson, AZ 85716
Orange Grove Middle School
Middle Schools & High Schools
1911 E Orange Grove Rd, Tucson, AZ 85718
Stop and Go Driving School
Driving Schools
1870 W Prince Rd, Ste 6, Tucson, AZ 85705
Strauss ECE and Kindergarten
Child Care & Day Care, Preschools
225 N Country Club Rd, Tucson, AZ 85716
Creative Beginnings Pre-School & Kindergarten
Child Care & Day Care, Preschools, Elementary Schools
2690 N 1st Ave, Tucson, AZ 85719
Vail Academy and High School
Middle Schools & High Schools
7762 E Science Park Dr, Tucson, AZ 85747
Amphitheater Public Schools
Elementary Schools, Middle Schools & High Schools
125 W Yavapai Rd, Tucson, AZ 85705
Elementary Schools, Waldorf Schools
3605 E River Rd, Tucson, AZ 85718
La Petite Academy of Tucson
Child Care & Day Care, Preschools
1935 E Fort Lowell Road, Tucson, AZ 85719
Arizona School of Acupuncture & Oriental Medicine
Acupuncture, Specialty Schools, Traditional Chinese Medicine
2856 E Fort Lowell Rd, Tucson, AZ 85716
Cosmetology Schools
3030 E Speedway Blvd, Tucson, AZ 85716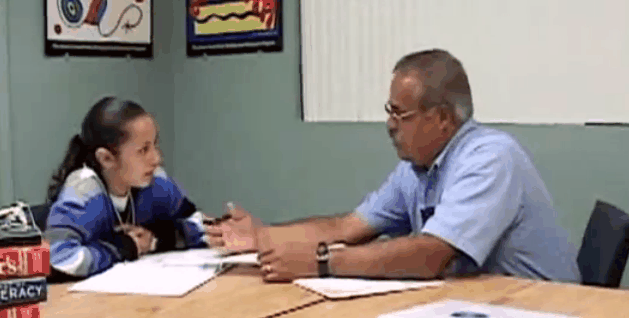 Southern Arizona Community Academy
Middle Schools & High Schools
2470 N Tucson Blvd, Tucson, AZ 85716
Hogan School of Real Estate
Specialty Schools
4023 E Grant Rd, Tucson, AZ 85712